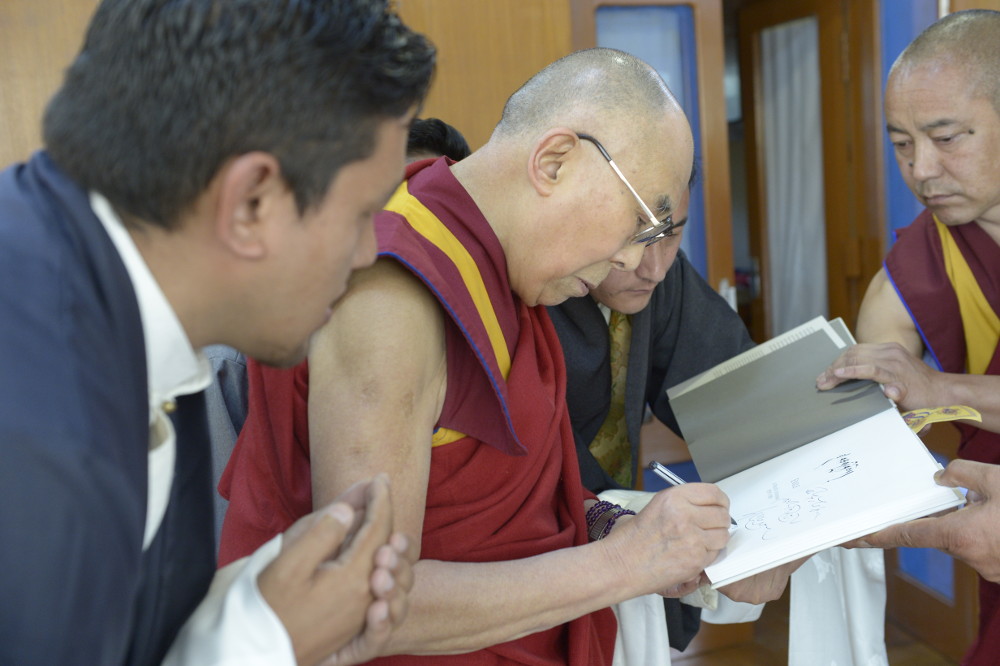 Tibet Documentation Team
Tenzin Namgyal Tethong, Director
Lobsang Gyatso Sither, Manager

Advisors
Kalsang Chokteng
Kelsang Tahuwa
N.J. Topgyal
Photo Journal Team
Lobsang Gyatso Sither, Editor
Lhakpa Kyizom, Research and Design
Tenzin Jigme, Research
Acknowledgement for Photo Journal
We would like to extend our sincere thanks to Tashi Tsering Josayma, Tibetologist and Director, Amnye Machen Institute for his guidance and support throughout the project. We would also like to thank Claude Arpi, Tibetologist, Auroville for his numerous inputs and sharing his research documents.
Also, we would like to thank the following individuals: Dr. Losang Rabgey, Kalsang Chokteng, Tsangshol Desal, Rigzin Dolkar, Ashwini Bhatia, Pranav Kumar, Jane Moore, Victoria Conner, Gyamtso Graphics for their support in bringing out this journal.
Tibet Documentation would also like to thank the Genographic Legacy Fund at National Geographic Society for funding this photo journal and the Committee of 100 for Tibet for fiscal sponsorship.